These two are on their way to my eager hands right now... :)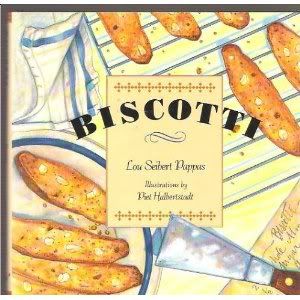 I've loved making biscotti since my very first attempt - not to mention how much I love eating them, dunked in hot milky tea. YUM!
And I'm sure you all know by now that I adore scones. A friend has this book, and I've had a couple of different scones from it - so good.
Loving pastries as much as I do is NOT a good thing, and yet I don't do much to discourage it... other than forcing myself not to make them very often. Trust me, I would be very happy to have scones for breakfast every day.